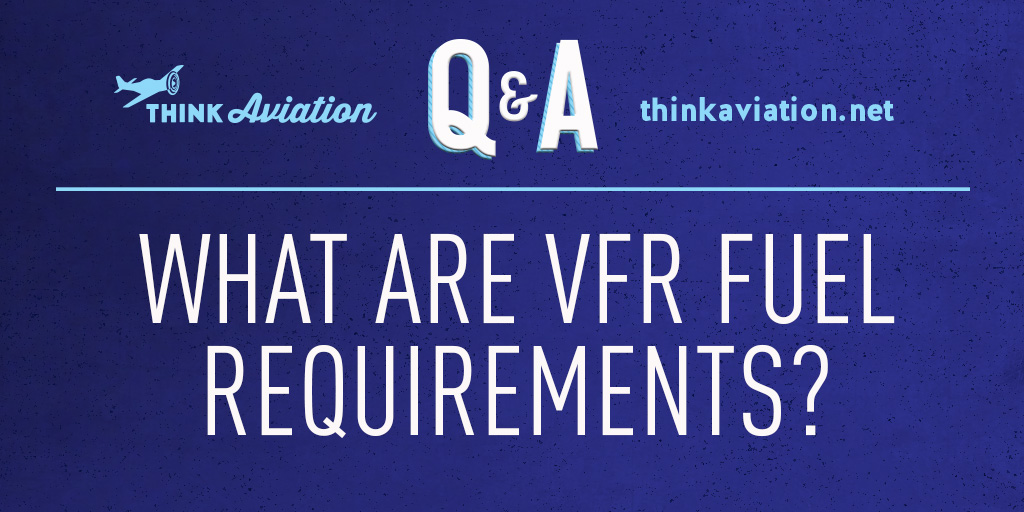 So, how much fuel do you need exactly?
Let's start with the bare minimum regulations followed by what you should actually do.
VFR Fuel requirements (airplanes and helicopters):
Day: You need enough fuel to fly to your first landing point  and then still have 30 minutes of fuel remaining at a normal cruise speed.
Night: Same as above, but you need 45 minutes after reaching your first point.
Helicopters: Same as above but you need 20 minutes regardless of day or night conditions.
If you want the exact wording check out these specific regulations: CFR 91.151 and CFR 91.167
Recommended Fuel Reserves:
Because the FAA's Part 91 regulations are quite liberal, I like to set my own personal standards.
Here are the numbers I use:
One hour of fuel reserve on IFR flights (airplane and helicopter)
One hour of fuel reserve on airplane VFR flights regardless of day/night conditions.
30 minutes of fuel reserve on helicopter VFR flights
Yeah, I know, these are pretty conservative numbers!
There are four reasons I use these numbers:
#1 I like to avoid math. Rounding up to an hour or 30 minutes makes my life easy.
#2 I have no patience with low-precision fuel gauges. GA aircraft are notorious for fuel gauges that give only rough numbers. An hour gives me plenty of cushion to make up for ambiguous readings.
Note: I still use these numbers in the King Air which has great fuel gauges (see reason #4)
#3 I can't remember all the different FAA regs. This makes my life simple. I don't have to change things if it's day or night or I am flying IFR or VFR. It's always the same.
#4 This extra time makes up for my sometimes lackluster performance planning.
Sometimes I plan a ton of flights above FL180 and then when I fly low on a mission my fuel numbers are way off. Aircraft burn fuel faster at lower altitudes. This extra cushion takes care of my laziness.
This poor planning may seem like blasphemy for new pilots, but when you fly almost every day pilots tend to generalize planning numbers as they learn their aircraft.
Feel free to set your own numbers. The intent of these recommendations is to get you thinking about whether the FAA's minimum requirements are enough.
I am never this conservative when I fly Army missions, but for good reason. When I flew in combat, the guys on the ground needed us. We always stayed until the last-minute.
Are you supporting troops on the ground? No? I didn't think so.
You're flying in national airspace. There are hundreds of airports. You have no excuse to push it.
So, do yourself a favor and pad your fuel numbers. You will never regret it.
Additional Reading:
The Rules and Fuel by Flying Magazine
Do you want weekly tips and resources?
Subscribe to keep learning.