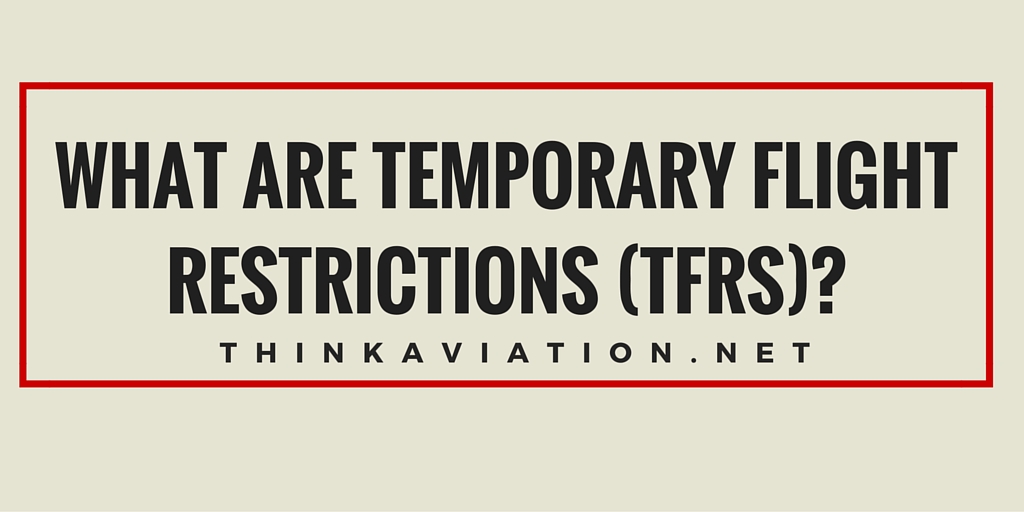 What are TFRs? Good question, but it's not the question you should ask. The best question is: how do I stay away from TFRs and still get to where I need to go in a timely manner?
TFRs are a danger to your pilot's license. Bust a TFR and you could lose it.
So how can you steer clear of them and still have a fuel-efficient flight?
Let's start with the basics of a TFR:
TFRs exist to keep non-participating aircraft out of a specifically defined airspace.
They are temporary because they usually revolve around an event like the President visiting a city, a wildland fire or a sports event. When these events go away so too does the TFR.
TFRs can be a pain because they can pop up unexpectedly. I find the pilots who are caught off guard are the type who don't check NOTAMs regularly.
You are required to gather all the information pertinent to your flight before you go fly.
How to check for TFRs:
You should never rely on the written text of a TFR. They are ridiculous and useless. Here is an example.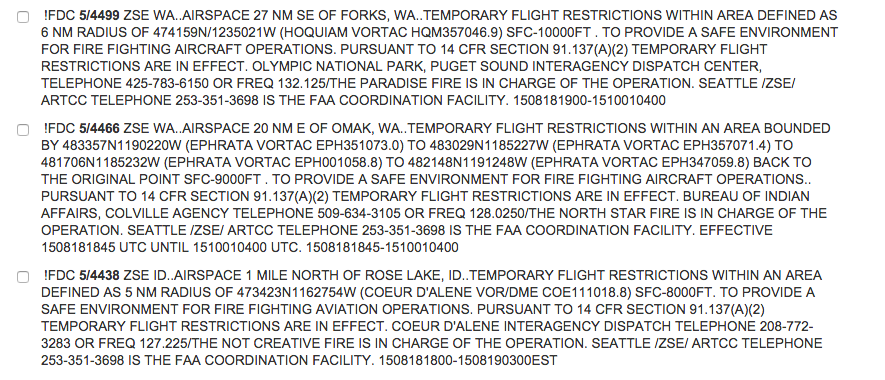 Good luck interpreting these TFRs! Are you kidding me?
Not to worry! Here is a quick, easy and free way to check them visually along your route of flight: Skyvector.com
Here is the current outlook in California for TFRs as depicted by Skyvector.com: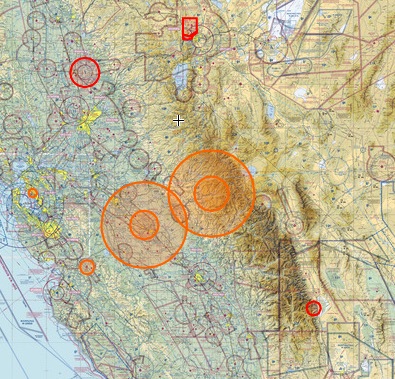 Note: The red ones are active and the orange ones are coming soon. Hover your mouse over the TFR to get the exact times.
See how much easier it is to look at them graphically. Thank you Skyvector (or Foreflight if you have it)!
How do you get Skyvector to display TFRs? Go to the upper right hand corner of the website. Click on the "Layers" button, then check the TFR button.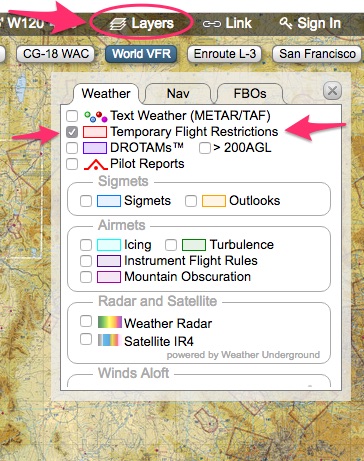 Don't stop there. You need to hover your mouse over the TFR to get the details. Try it.
You can also click on them and it will take you to the FAA's website with the full description of the restrictions.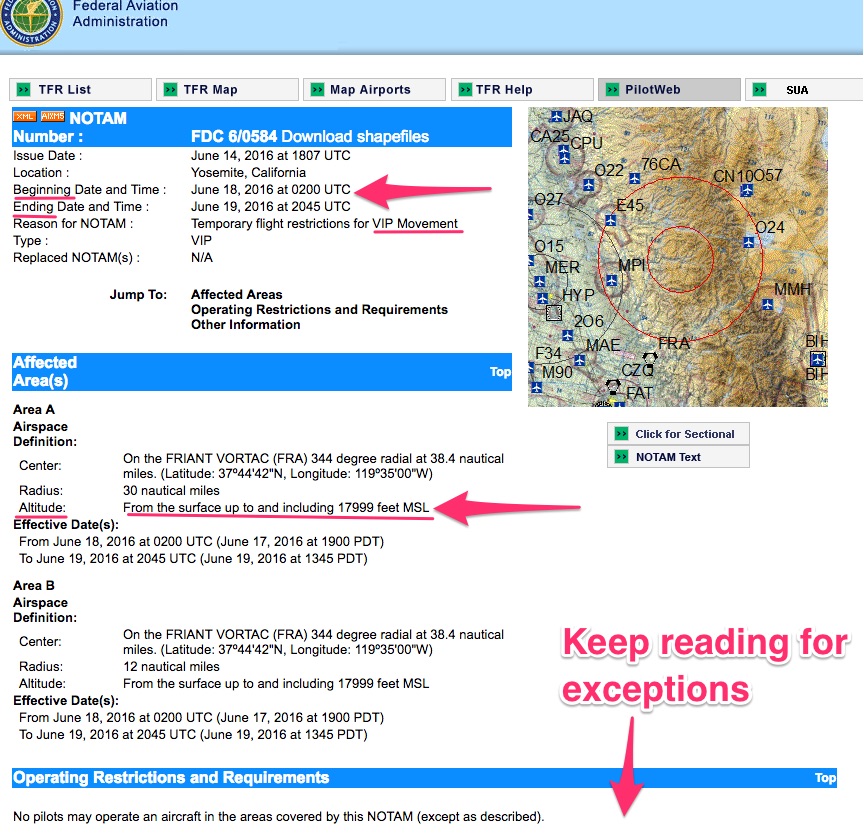 Here is an example of some aircraft that are exempted:

Be sure to check out the restrictions as the TFR may not apply to you.
When should you check for TFRs?
TFRs, and weather go hand in hand. You should always check TFRs, NOTAMs and Weather.
Do you need a reminder? Then check out my DIY Weather Briefing Checklist. One of the steps is to check TFRs.
Get Your WX Briefing Checklist
Plus get weekly emails full of aviation tips and resources.