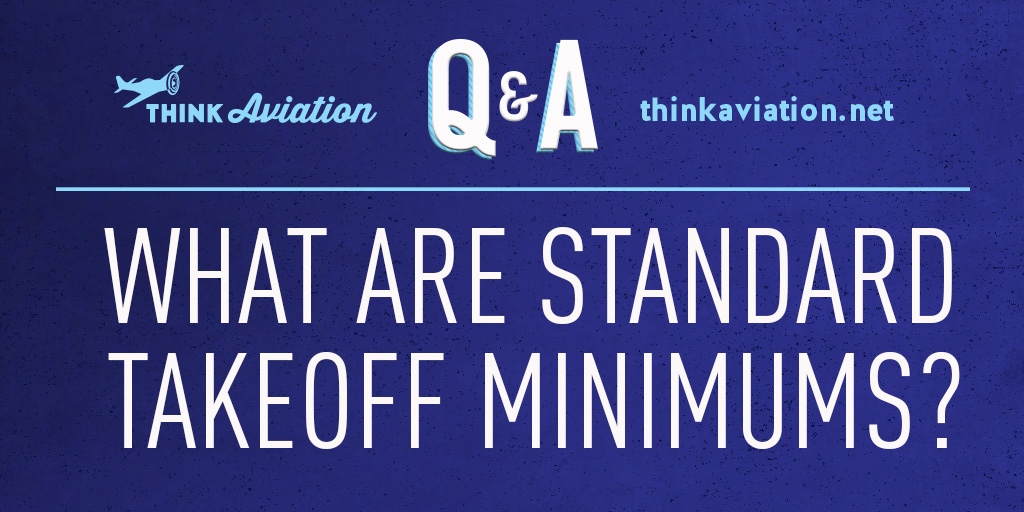 This is such a complicated question.
Here is the quick book answer for commercial Part 121/135 operators  only (and sometimes Part 91).
One and two engines: one mile visibility
Three or more engines: one-half mile visibility
Note: there are no ceiling minimums. This makes sense because you can't see a deer crossing the runway or the centerline with bad visibility, but you could with low ceilings.
Keep reading if you want the full answer because it's not as easy as "one mile or one-half mile visibility:"
You must ask three questions before you can answer this question:
Is the pilot operating under Part 121, Part 135, Part 91 or the military?
Were you assigned, and did you accept a Standard Instrument Departure (SID) from ATC when you got our clearance?
Are there alternate takeoff minimums published for the airport?

Note: pilots who use FAA charts call this the "triangle T" or "troubled T." Jeppesen plates don't use that symbology. Instead they publish the takeoff minimums on the airport diagram itself.
Can you see now why this question isn't easy to answer?
Let's start with the answer which will apply to most general aviation pilots:
Part 91:
As a Part 91 pilot, the correct answer to the question "what are your standard takeoff minimums?" is: NONE/nada/nothing/no such thing.
These are your takeoff minimums as a Part 91 pilot:
Zero ceiling and zero visibility…………unless you were assigned and accepted the SID.
Pretty simple, right? Except if you have half a brain it's not so simple.
Keep reading, it may save your life.
As a Part 91 pilot, you don't care if there are published "troubled T" alternate takeoff minimums or "standard" takeoff minimums because they don't legally apply to you…but a prudent pilot will comply with them anyway.
A smart pilot won't take off in zero-zero conditions either.
I recommend you set some personal minimums.
Here are four recommendations. You choose which one is right for you or set your own:
Weather is no less than 200 1/2. There is good reason to choose this. Those are the standard minimums for an ILS approach. If you have an emergency, you will be able to come back to the airport in this weather. It also gives you enough time to transition to instruments when you takeoff which can be difficult.

Note: The Army's "standard takeoff minimums" are 200 and 1/2 (unless there is a "troubled T"). This is only waived when the "Pilot in Command" (PC) has logged 50 hours of actual weather at which time the requirement drops down to zero-zero. Here's the thing: by the time Army pilots get 50 hours of weather as a PC, they have experienced enough to realize they would never take off in zero-zero conditions.

Weather is no less than the lowest operating approach into the airport. This may be higher than the standard 200 1/2, and it requires a little more work to figure out. You will have to look through all the approaches. You also have to check the NOTAMs and make sure the lowest approach isn't out of service. I highly recommend this tactic if you fly out West. Many approaches out west don't go down to the standard 200 feet due to steep terrain and climb gradients.
Weather is no less than 500′ and 1 mile visibility. This is a conservative approach. The 1 mile visibility is in line with one and two engine commercial operators who must have one mile visibility. The 500′ ceilings line up with typical circling minimums.
Weather is no less than the alternate takeoff minimums if they are higher than any of the three listed above.

For example, look at the alternate takeoff minimums out of Astoria, OR. They say the weather should be 800′ and 3 miles visibility for takeoff. These minimums are well above 200 1/2 or 500 and 1 you may have set for your personal minimums. So, I recommend you follow the alternate takeoff minimums and raise your personal minimums to match.

Note: you have an out if the weather isn't 800-3. If your aircraft can climb at 320′ NM then you can reduce that number and use the "std" minimums (one or 1/2 mile visibility). A small twin can probably climb at 320′ NM on two engines, but will have a hell of a time meeting that climb gradient on one engine. That's all I will say about climb gradients for now. They are complicated.

For all of you Jeppesen plate users here are the same takeoff minimums for Astoria found on the airport diagram:
Okay, remember how I said Part 91 pilots can take off in zero-zero conditions? Well, that is only partially true.
If ATC assigns you a Standard Instrument Procedure AND you accept the procedure, then you are required to follow the takeoff minimums published on the plate.
You have the right to decline a SID as a Part 91 pilot if you don't want to meet the takeoff minimums.
You are obligated to decline the SID if you cannot meet the climb gradients. They will usually give you the Obstacle Departure Procedure (ODP) or give you vectors that mimic the ODP (which is why my first point in my IFR flight plan is the VOR on the ODP).
Let's look at the Salem Three SID out of Salem, OR. Here are the required takeoff minimums:

In this situation, because you accepted the SID, your Part 91 zero-zero minimums have gone away and now become "standard." You also have to meet the climb gradient.
Look at what I highlighted in pink for Runway 16. Lets pretend you have two engines. You can take off from runway 16 with one mile visibility ONLY if you can meet a 570′ NM climb gradient to 2000 feet.
I fly a King Air 200. The King Air cannot climb on one engine at 570'NM, in fact it can't climb on one engine above 360'NM.
That is the cutoff I look for. I know my airplane's max climb gradient limitation on one engine and so should you.
So, in this instance I have to raise my minimums from "standard" to 400-2 1/2. The benefit is it lowers my climb gradient, but now I have to wait for the weather to improve. Or, I could take off from a different runway.
Note: as an Army pilot I am required to use one-engine not two-engine climb gradient numbers. Part 91 pilots are welcome to kill themselves by using performance numbers with two engines.
So, what the heck are "standard" takeoff minimums again???
One and two engines: one mile visibility
Three or more engines: one-half mile visibility
Part 121 and Part 135 operators are required to meet these requirements unless their Operating Specifications (OpSpecs) allow otherwise. For commercial Part 121 airlines, their OpSpecs usually allow for lower takeoff minimums.
OpSpecs are an agreement with a company and the FAA to operate outside the regulations provided they have appropriate equipment and training.
I absolutely love this question because it opens up a huge can of worms. It makes you seriously think about how you want to personally operate. Are you a prudent pilot or are you willing to take more risks? Over time you may get more comfortable and lower your personal minimums. And that's perfectly acceptable!
Now you know why people choose certain minimums for themselves.
I will write an article on climb gradients in the future. That is another fantastic topic which I purposely avoided in this article.
If you want updates on future articles, plus aviation tips and resources, sign up below.
Do you want weekly tips and resources?
Subscribe to keep learning.