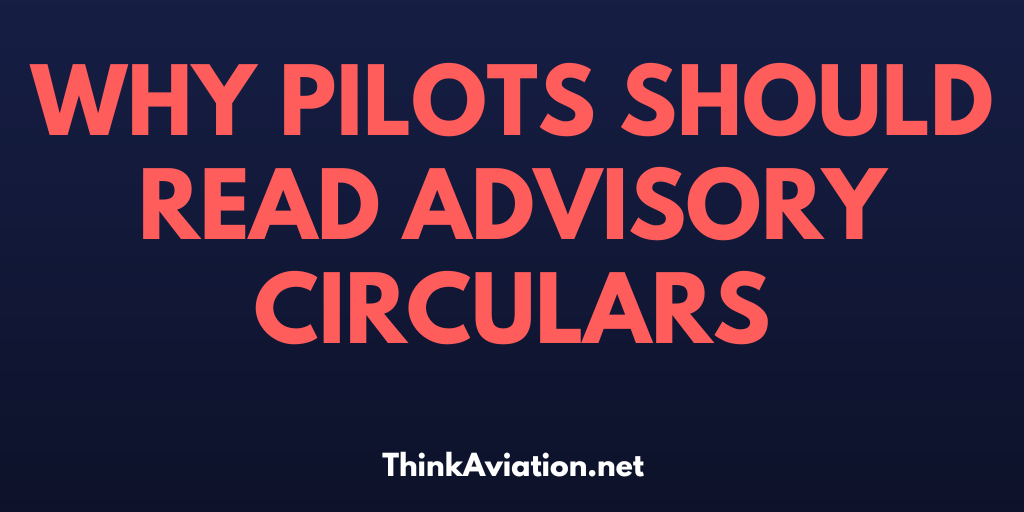 Have you ever dug around for a specific piece of aviation information but couldn't find the reference?
For example, where does it say you can use the VHF frequency 123.45 as an Air to Air frequency? Or where can you find more help on wake turbulence or icing?
This information is buried in something called an Advisory Circular and not the Federal Aviation Regulations (FAR) or the Aeronautical Information Manual (AIM).
Advisory Circulars are produced by the FAA, and they provide guidance on regulations, best practices, and other aviation procedures and practices.
Every pilot should read Advisory Circulars (ACs) to help them understand regulations and become experts on very important pilot topics.
Here is the official purpose of the AC system:

In other words, Advisory Circulars serve a wide variety of purposes. The two most useful types for pilots are the best practices ACs and the ones which explain regulations.
For example, here is an informational AC on wake turbulence: AC 90-23G Wake Turbulence.
They've updated it with some high-quality images like this one:
Here is an example of an AC designed to explain a regulation, specifically on the electronic flight bag (i.e., Using an iPad to fly).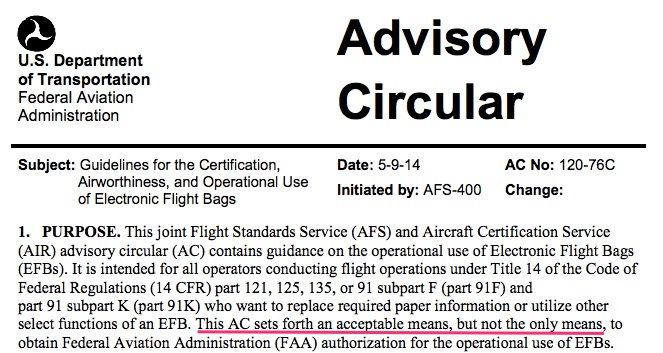 Notice it says the AC sets for "an acceptable means, but not the only means…." This leads me to my next point:
Are Advisory Circulars regulatory?
Advisory Circulars are NOT regulatory or binding.
There is a common misperception that they are regulatory. Not true!
It's easy to think they are regulatory because the FAA uses some of them to thoroughly explain confusing regulations and provide guidance on complying with airworthiness directives.
So, because it's not binding, you could choose to ignore the regulatory advice in ACs, but it's not a good idea. They provide left and right limits like rubber bumpers on a bowling lane. If you follow the AC, you won't get in trouble.
Most of the Advisory Circulars on regulations are quite boring. The informational ACs, though, are fantastic and will help you become a better pilot.
Here are some of my favorite informational ACs you should check out:
Pilot Guide: Flight in Icing Conditions AC 91-74B
Aircraft Wake Turbulence AC 90-23
Hazardous mountainous winds, wind shear,
Aviation Safety Reporting System System
Currency Guidance and Requirements
Check out the FAA's AC website for a complete list of Advisory Circulars.
You really have to do some digging to find the one you want. It might be easier to google it.
The best part is it's all free information.
Additional Reading:
What is an FAA Advisory Circular, and why should you care?
Advisory Circular System Official Order 1320-46C
Do you want weekly tips and resources?
Subscribe to keep learning.