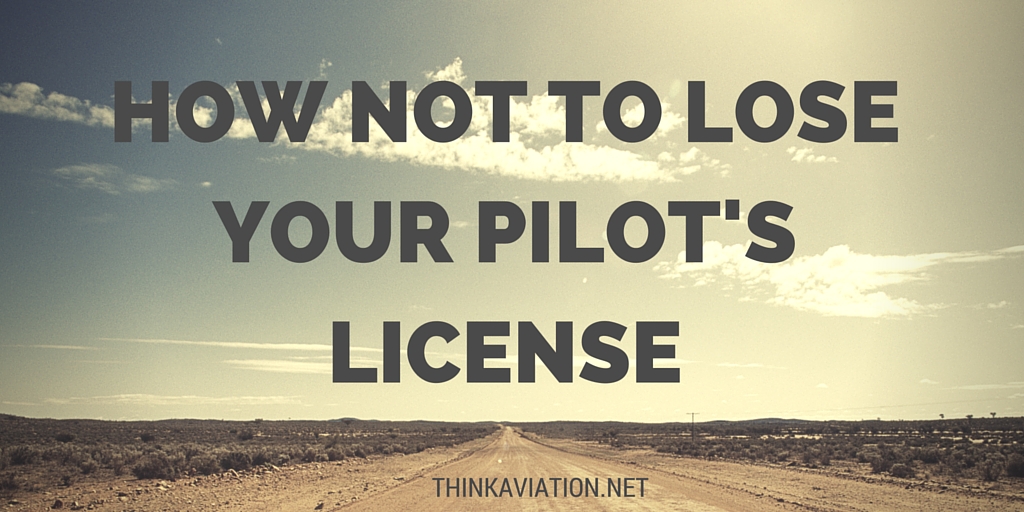 There is no such thing as a mistake-free aviation career.
We ALL f@#&*k up.
You don't have to lose you license over a mistake, though.
The Aviation Safety Reporting System may keep you from losing your pilot's license.
Bookmark it. You will probably use it at least once in your aviation career.
The intent is to collect FAA violations confidentially with the intent to improve ATC procedures or fix trouble spots in the national airspace system.
The FAA will look favorably on you if you violate their regulations and submit a voluntary report. They consider a voluntary report "indicative of a constructive attitude," and "such an attitude will tend to prevent future violations." Therefore, they most likely won't pursue punitive action.
The key is you have to do it BEFORE the FAA takes action against you.
So when would you submit a report?
-Busted altitude
-Missed ATC instruction and they sound really mad
-Busted airspace (i.e. you flew into Class B and didn't realize it)
-Anytime ATC gives you a phone number to call 🙁
-When in doubt!
I have used it once. The controller told me to descend "now" to 17,000 feet and cross Raddy at maintain 10,000 feet. I dialed in the 17,000 but failed to dial in the 10,000' later. We couldn't meet the crossing restriction at Raddy. We got busy prepping for the approach and I forgot to dial in 10,000 after we hit 17,000.
Its a tricky call that doesn't come up that often. It turned out okay, but I submitted a report regardless just to be safe.
[Tweet "When in doubt, submit an Aviation Safety Reporting System report "]
What about you? Have any of you filed a report?
The are excellent learning opportunities.  Tell us about it below in the comments.
Do you want weekly tips and resources?
Subscribe to keep learning.